It's an interesting concept and one I find fascinating. It's a lofty goal and one I have for myself: having a pure heart. But what does it mean to have a pure heart? It is a question that has so many answers. Everyone will have his/her definition of pure in heart. Basically, it means that the person is either pure good or pure evil, without any mixtures between the two, whatsoever since pure means not being mixed or adulterated. Those who have this rare trait are free from any kind of hypocrisy and say what they really believe in their heart. Achieving purity of heart also happens to be the goal of a number of religions and philosophies. It's also something mentioned in anime, mostly the Dragon Ball series.
Indeed, in Dragon Ball the main character (you may have heard of him), Goku is said to be pure of heart. It's one of his defining characteristics as he is highly loyal to his friends and family, even willing to sacrifice himself to save others. Having heart purity is also a prerequisite for certain techinques and abilities such as the Spirit Bomb and riding the Nimbus Cloud. It should also be noted his pure heart allowed him to keep his body in the other world for eternity. A reward that only few characters in the entire universe were able to get.
With all that said, I think it's a good idea to discuss what heart purity isn't because I used to struggle with understanding it at one point in time.
Being pure of heart does not mean you're a perfect person. The simpliest way to put it is that it means being honest with yourselves and others. Having no malicious or ill intentions in your actions. Even Akira Toriyama has stated that Goku has poisiouous traits so there are negative aspects to having one such as being too forgiving, failing to take others' feelings in consideration, and being naive which can inadvertantly cause trouble for others.
It's harder to have a heart of pure good than pure evil. Not much else to add except that being pure good doesn't necessarily make one immune to having any evil.
It's not a fixed state, and one can obtain a pure heart. In othe words, it's something you have to constantly work on because you can lose it. On the flip side, if you don't have a pure heart, that doesn't mean it's impossible to eventually have one.
You can still do bad things even if you are pure of heart. That's not me encouraging anyone, mind you. What I'm saying is that pure-hearted characters (like Goku) have killed, though the characters they've killed tend to be antagonists who gave them no alternatives.
I mentioned Dragon Ball because there are a number of characters who are pure of heart such as Goku, Gohan, Goten, and Chi-Chi (are you noticing a pattern here too?), but the concept isn't explored that much in other anime. Still, with this post I'd like to name some characters I believe are pure of heart or at the very least good contenders for having one. Note: With that said, everything below is pure opinion. None of the creators or writers for the characters have ever, at least as far as I know, explicity stated that the characters are pure of heart. But I think with their personality traits and how some of the others characters describe them in their respective series, it can be argued that they in fact do have a pure heart.
Monkey D. Luffy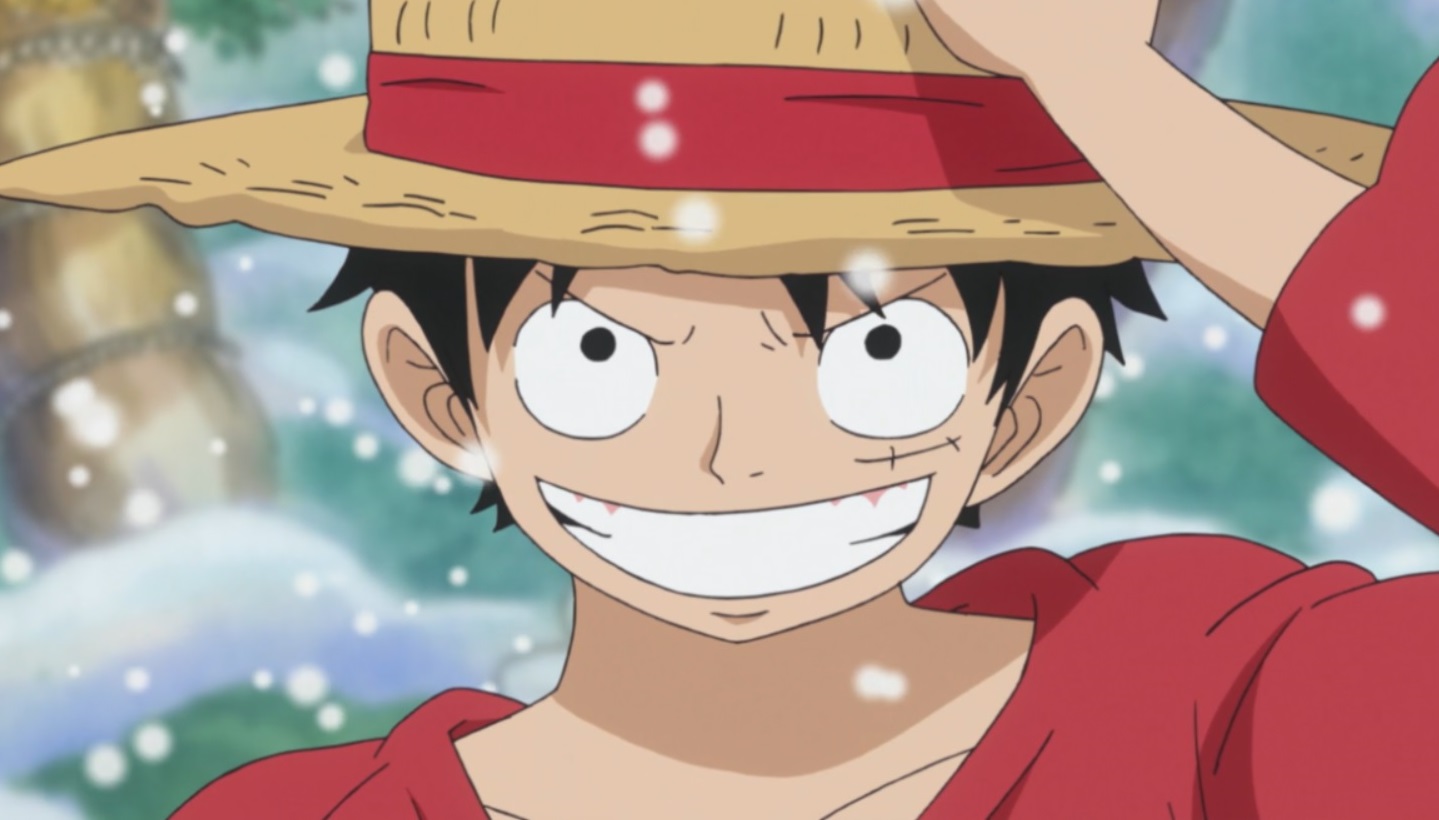 In the One Piece x Dragon Ball Z crossovers, the Flying Nimbus caught him and he didn't fall off.  The cloud can only be ridden by someone with a pure heart. Anyone who attempts to do so merely falls, though one can circumvent this by holding onto a pure hearted rider. Anyway, with that said, Luffy is a carefree, happy-go-lucky who has an big ambition that can only be matched by his appetite. Optimistic to the letter T, and whilst his character design might have him come off as dumb or obnoxious, he is anything but.
Luffy is intensly loyal to his crew members and his willing to risk his life for their well-being. He's very fun-loving and aventerous which makes sense since his dream is to become King of Pirates. He is also highly creative. This tends to be reflected in his fightng style, where Luffy is capable of turning the silliest attacks into dangerous moves. His unwavering belief/confidence in not only himself, but his friends and allies is something admirable.
Lucy Heartfilia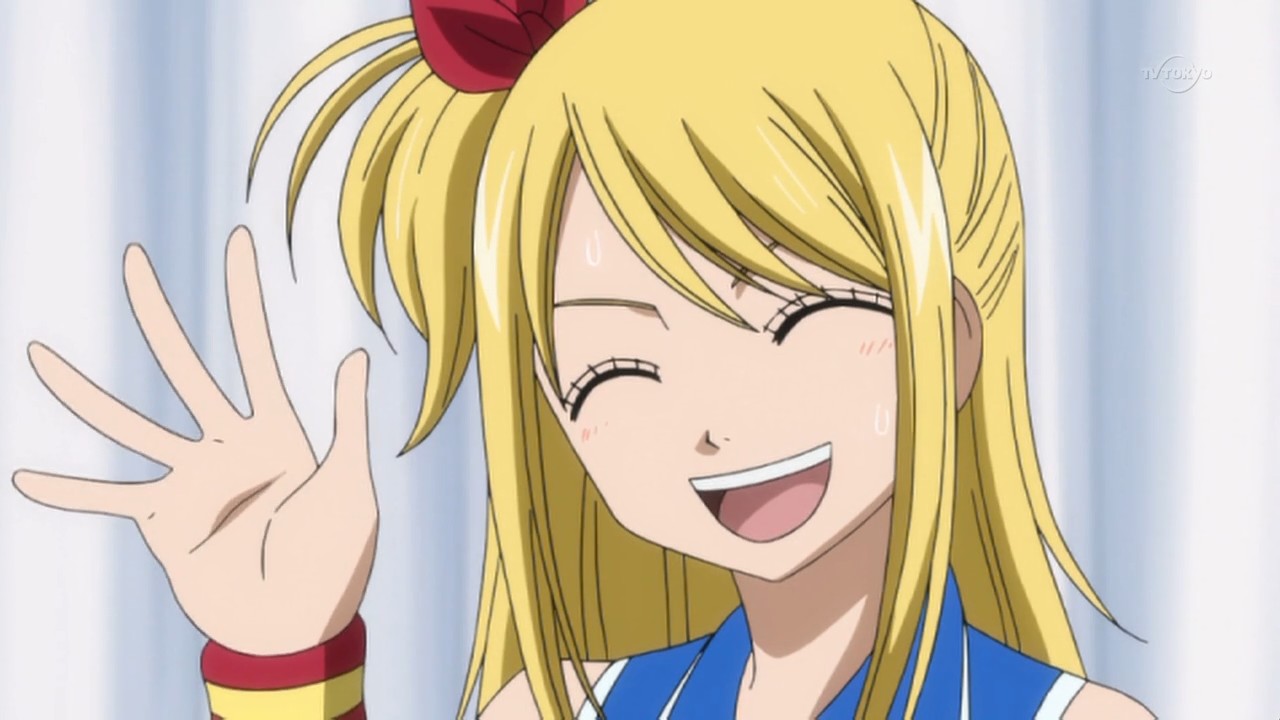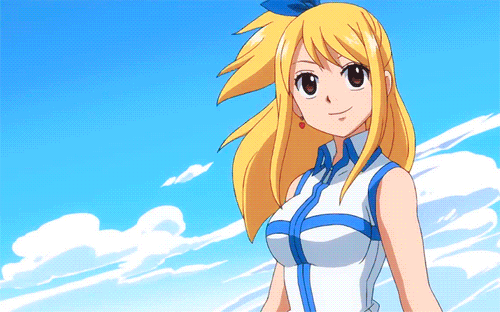 When the only thing bigger than your heart is your… eyes. Yeah, let's go with that. Lucy is arguably the kindest character in all of Fairy Tail. She treats her Celestial Spirits as people instead of tools or shields. Even though she does techniqually "own" them, she prefers to be called their friend instead and will go to great lengths so they can achieve happiness too. She's shown to be forgiving and rarely holds grudges. The only exception was her dad, but she eventually forgave him and cried after learning of his passing. She's willing to offer her friendship to people who were literally going to kill her a few minutes before. She readily accepts sincere apoligies from others and again, is willing to help them when the situation calls for it.
There's even a time where her future self goes back in the past in an attempt to save all of her loved ones from death. That's some dedication right there and it shows that she hasn't changed much or at all in the future since her future self is also willing to sacrifice herself for her past self.
Belldandy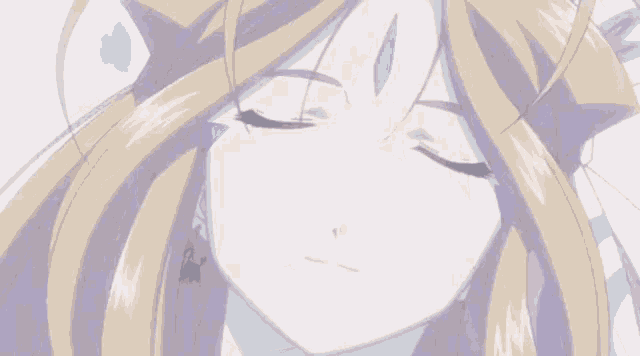 I tend to dub Belldandy as the "Mr. Rogers of anime" and there's definitely truth in that. Even for a diety, Belldandy is noted for being exceptionally kind-hearted and patient. When she's first introduced she's shown to habour no negative judgement toward Keiichi despite him not having the highest opinion of himself. She does her best to be empathetic toward those around her and also isn't the type to hold grudges. Indeed, she's willing to forgive others who do her wrong. She really does have the patience of a goddess, which makes sense since she is one.
Because of her pure heart, she tends to be naive and is often being ignorant of the true intentions of those who obviously want to hurt her. This is at times used for comedic effect as some antagonists eventually directly let her know what they were trying to do. Despite her being wellmeaning, Belldandy is shown to be insecure and jealous at times (this is what I mean that having a pure heart doesn't mean you're a perfect person), especially when it involves Keiichi.
Emilia
We love Emilia. At least Subaru and I do. I'm still rooting for her to become the 42nd King of Lugnica. From the beginning, she showed dedication to her people. She wants every citizen to be equal and stated she won't require any special treatment if she realizes her dream. Not only that, when Emilia is first introduced in the anime, you can already understand what kind of person she is. Even though she's going through a bit of trouble herself, she doesn't hesistate to help Subaru and a little kid with no expectation of them returning the favour. She puts others before herself and that's her best quality.
She does the things she does because she wants to. Not because it's convienent or there's some other motive behind it. She is who she says she is (even though she's humble and will try to deny it), and her intentions are neither malicious or deceitful.
Yuugi Mutou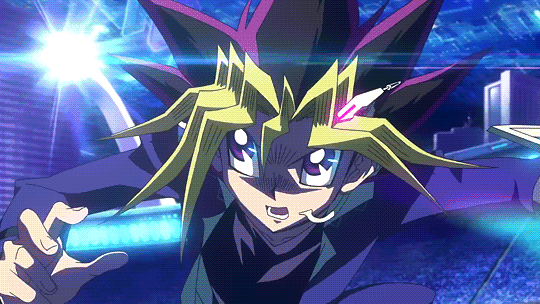 No, not the pharaoh. I'm talking about the real Yuugi. Yuugi is a timid and child-like character. He loves gaming and puzzples. He even solves a special kind of puzzle that helped him out a lot in his life. You may have heard of it. In fact, when he was solving it, he made the wish that he could make friends. He does, and he makes some great ones as a matter of fact. Initially, he shows a lack of confidence in his abilities, but is still willing to help his loved ones. As the series progresses, he's shown to have gained confidence in himself and is a more powerful duelist and gamer as a result.
Shadi once stated that the boy has no malice or evil in his heart when he explored Yuugi's soul room. This doesn't mean Yuugi doesn't get angry or annoyed, as he has, but he is willing to forigve people. I mean, he considers Kaiba a friend despite the fact Kaiba kidnapped his grandpa and dueled him into submission. He even had Yuugi and his friends call an ambulance because he had far too much money to be expected to do it himself. Also, despite the fact Kaiba made it harder for Yuugi to enter the finals in Duelist Kingdom, Yuugi still saved Kaiba's soul. The King of Games has shown to also have a big heart.
Having a heart as pure as a pearl is a difficult task, but one I believe is worth pursuing. It's the ultimate goal in my life, and whilst I've had a few people who assert I've already achieved such a feat, I always feel that there's room for improvement and to do better. Having a heart as spacious and open as the sky. Always wanting to do the right thing for the greater good, even when they're surrounded by negativity you never lose your moral compass or idealism. Anyway, are there other anime characters you believe are pure of heart? What do you think of heart purity in general?
That's all I have to say, thanks for reading!
そんじゃ あばよ!!